ANote Music to launch unique loyalty program: ANote Backstage Pass
Over the past 3 years ANote Music has grown into a vibrant community of over 29,000 enthusiastic music fans and investors. Our industry leading platform has evolved since we first started back in 2020, in our efforts to provide access to investing in music and make the whole experience as easy as pressing play on your favourite songs. What hasn't changed is our commitment to bridge the gap between the music industry and the financial markets by democratising the accessibility to music royalties. And in doing so, making music even more valuable to even more people.
A lot of positive growth is happening across the entire ANote Music ecosystem, and that's something we want to celebrate by announcing one of the biggest platform updates till date: The ANote Backstage Pass.
What is the ANote Backstage Pass?
The ANote Backstage Pass is a completely new feature on our platform. Some may describe it as an amplified loyalty program, and that's exactly what it is!
The success of our platform and auctions is driven by our community of investors and music fans, that's why we've created a unique loyalty program that offers exclusive access to catalogues, discounts, special rewards and premium perks to expand your ANote experience beyond our platform, into your day-to-day life.
The ANote Backstage Pass will have multiple tiers, which will grant different levels of advantages on exclusive features such as: discounts on music catalogues, credits for music streaming subscriptions and event concert tickets, early access to new features, increased referral rewards and royalty payout multipliers!
Sounds awesome, right?! How will all of this work and, most of all, how can you benefit from all that? For this, we're launching the $ANOTE-token.
What is the $ANOTE token?
The $ANOTE-token will function as the backbone of the ANote Backstage Pass loyalty program. The $ANOTE-token will empower account holders to maximise their experience on the ANote Music platform, and beyond at real-life music events depending on how many tokens they have. The $ANOTE-token will work as a fungible token, bringing utility functionalities. It has been designed with the main purpose of supporting and empowering the community of participants and music rights owners on our platform. It represents loyalty and involvement, offering participants seamless access to the ANote Backstage Pass offerings.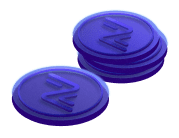 You'll be able to purchase the $ANOTE-token or earn them through your activity on the platform, to unlock the tiered premium benefits linked to the ANote Backstage Pass. We'll share more information about all of this at a later stage.
In the meantime, if you're a curious soul like most of the ANote investors are, you can download our WhitePaper which dives deep into the ANote Backstage Pass & the $ANote token.
Easy, smooth and as always made extremely user-friendly
For those of you heavily involved in the web3 universe, everything will feel extremely familiar. You'll be able to simply connect your wallet (such as MetaMask) and get going once the token has launched.
For those platform members who don't have experience with tokens and connecting wallets yet, no worries! We got you!! As with everything we do, our focus is on making everything user-friendly and easy-to-understand. If you're new to web3 and things like tokens and wallets sound like foreign words to you, yet still want to join our loyalty program, we'll guide you every step of the way. You'll be able to do everything directly from the comfortable ANote Music environment that you are already familiar with.
For those who don't want to participate in the loyalty program, you'll also be able to keep using our platform exactly as you have been doing so far. Nothing will change to the way you can participate in auctions or acquire and trade shares on our secondary market, if you wish to keep everything like it is.
The ANote Backstage Pass will require an active opt-in in order to participate and will not be a requirement to keep using the platform.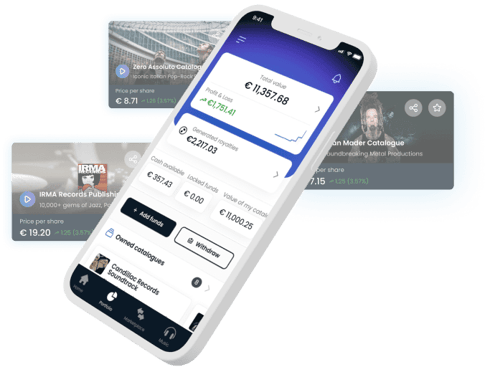 Airdrop
As promised in the past, we'll be rewarding those accounts who have been with us for a long time and who have been active on the ANote Music platform. Over the coming months we'll be sharing more information about an upcoming airdrop which will go hand in hand with our Token Generation Event (TGE).
What's an airdrop? An unsolicited distribution of a token or coin, usually for free and to numerous wallet addresses at the same time. Basically meaning, that we'll give away a nice amount of $ANOTE-tokens to our most active community members. Stay tuned to learn more about how the airdrop will work in the coming weeks (and if the word "airdrop" is also new to you, don't stress it, it all will become clearer as we approach our token launch date).
NFT Headliner Collection
To further mark the $ANote-token launch Token Generation Event (TGE), we are also launching our first, genesis, NFT project: The Headliner Collection.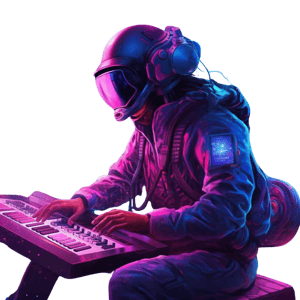 Besides an incredible design and fantastic artwork, which our team currently lays its last hands on to finalise, the NFT will bring further benefits for those who manage to grab one of the limited 999 pieces collection. Owning this NFT will make the experience on ANote Music even more complete (whether that is with or without the ANote Backstage Pass activated). Those lucky enough to get their hands on one of these NFTs will be able to participate in unique raffles for live-events and will unlock exclusive access to new auctions which are only reserved to NFT holders.
The best news? The NFT collection will be a free mint, meaning that you won't have to pay (besides any gas fees that may apply) to get an NFT linked to your wallet. You'll be able to win an NFT or one of the Whitelist (WL) positions to mint it by certain activities on our platform, as well as by participating in (external) community partnership activities that will offer WL spots.
The ANote Backstage Pass loyalty program and the $ANOTE-token launch, all in connection with the ANote Music platform, are developed and operated by ANote Solutions GmbH which is a Swiss limited liability company and a 100% subsidiary of ANote Music.
Many big things are coming up and we understand that this might be a lot to digest. We wouldn't be ANote Music if we didn't already think about that and figured out a way for you to gradually learn more about it all in a fun and engaging manner.
Join us on Zealy and participate in online quests that will make you earn points, while you learn more about the ANote Backstage Pass, our upcoming token, the NFT project and how to fully benefit from the ANote Music platform. At the end of the competition, we have an entire plethora of winners' rewards ready to be distributed across the top 500 participants. Prizes include investor wallets, token allocations, guaranteed NFT mints and WL spots.
We're setting the stage for an amazing show by introducing the ANote Backstage Pass loyalty program, so stay tuned as we'll be sharing more details about everything as we approach the official token launch.
Stay tuned!