Continuous returns which financial institutions do not offer
Spread the word, the news is out. ANote Music is soon officially launching its trading platform and this leads to some very cool media coverage. We feel incredibly honored to be featured in the leading media outlets of Resto del Carlino, Quotidiano Nazionale, Il Giorno and La Nazione in Italy with a full-page article.
For all our Italian friends who missed the printed journals, and for everyone else outside of Italy, you can now read the entire article on the website of QUOTIDIANO NAZIONALE.
In an Q&A interview with journalist Nicoletta Magnoni, our CEO Marzio Schena gives answer on some interesting questions that will allow you to understand better why investing in Music Rights can be a very lucrative opportunity. Read all about it here.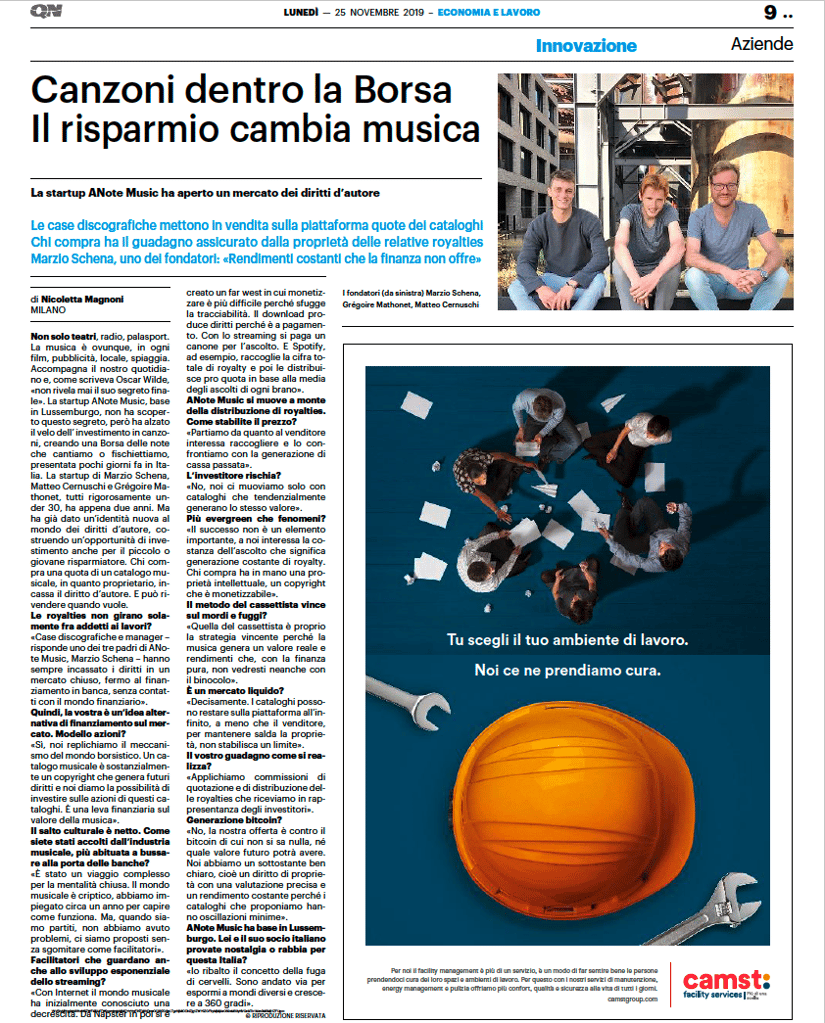 Quotidiano Nazionale (Italy) – 11/25/2019 – Canzoni dentro la Borsa Il risparmio cambia musica.