How the Bob Dylan Blockbuster Catalogue sale aligns with the latest music royalties' burst
December 7th, 2020, the day that will be remembered for the possibly biggest acquisition ever of a single act's publishing rights. Two great names in the music industry, Bob Dylan and Universal Music Publishing Group, join forces for a landmark nine-figure deal that includes the sale of Dylan's entire songwriting catalogue. More than 600 songs and 60 years of work, covering everything from "Blowin' in the Wind," "The Times They Are A-Changin'", "Like a Rolling Stone", "Knockin' on Heaven's Door" and "Tangled Up in Blue" are part of the titles.
Bob Dylan, whose pioneering creations have given a fresh turn to folk, rock and pop music genres throughout the years, is the only songwriter to win a Nobel Prize for Literature, "for having created new poetic expressions within the great American song tradition." All the years of his cultural impact and increasing economic value, and the great number and recognition of his work have been embodied in this deal with tracks that have endured the test of time.
Even if the exact terms of the deal were not disclosed, its estimated worth surpasses $300 million to form what has been described as "the most significant music publishing agreement this century and one of the most important of all time". Dylan's songs have been recorded more than 6,000 times by multiple artists. Jimi Hendrix' cover of "All Along the Watchtower", Adele releasing her version of "Make You Feel My Love" and Guns N' Roses, have been some of the various artists covering his songs, and generating royalties with each use.
What does the deal cover?
This deal includes only the publishing rights for all Dylan's existing songs, the music and lyrics for all of these before-mentioned 600+ songs that he has released from the very first start of his music career, and the songwriting royalties generated that way.
But what does this mean in practice? From now on, every time that one of Dylan's creations gets sold, played on the radio, appears on TV, films or ads, all the generated royalties linked to the rights previously owned by Dylan, will be collected by Universal Music Publishing Group. Any of his unreleased songs are excepted from the deal, along with songs that he may write in the future. The master rights to Dylan's recordings — that is, the rights and royalties associated with any of the albums and songs he's released as a performer, are also not included. We will find in the deal, however, shares of songs that Dylan has co-written with other songwriters, as well as a few songs that Dylan did not write himself, but owns the copyrights.
Dylan's music has been willingly featured throughout the years in vivid marketing activities and commercial licensed deals in ads. Victoria's Secret TV spot in 2004, Super Bowl advertisements, Apple, Cadillac, IBM, Pepsi and more, have all been some of the diverse ways of Dylan exploiting his catalogue. It is not believed that there will be a drastic change on how regularly his music is used in similar contexts, but there can be a lot more to come.
As UMPG now controls a big part of his compositions, Dylan will no longer be in charge upon the use of his songs. Nevertheless, Universal's Chairman and CEO, Jody Gerson, stated that "To represent the body of work of one of the greatest songwriters of all time — whose cultural importance can't be overstated — is both a privilege and a responsibility."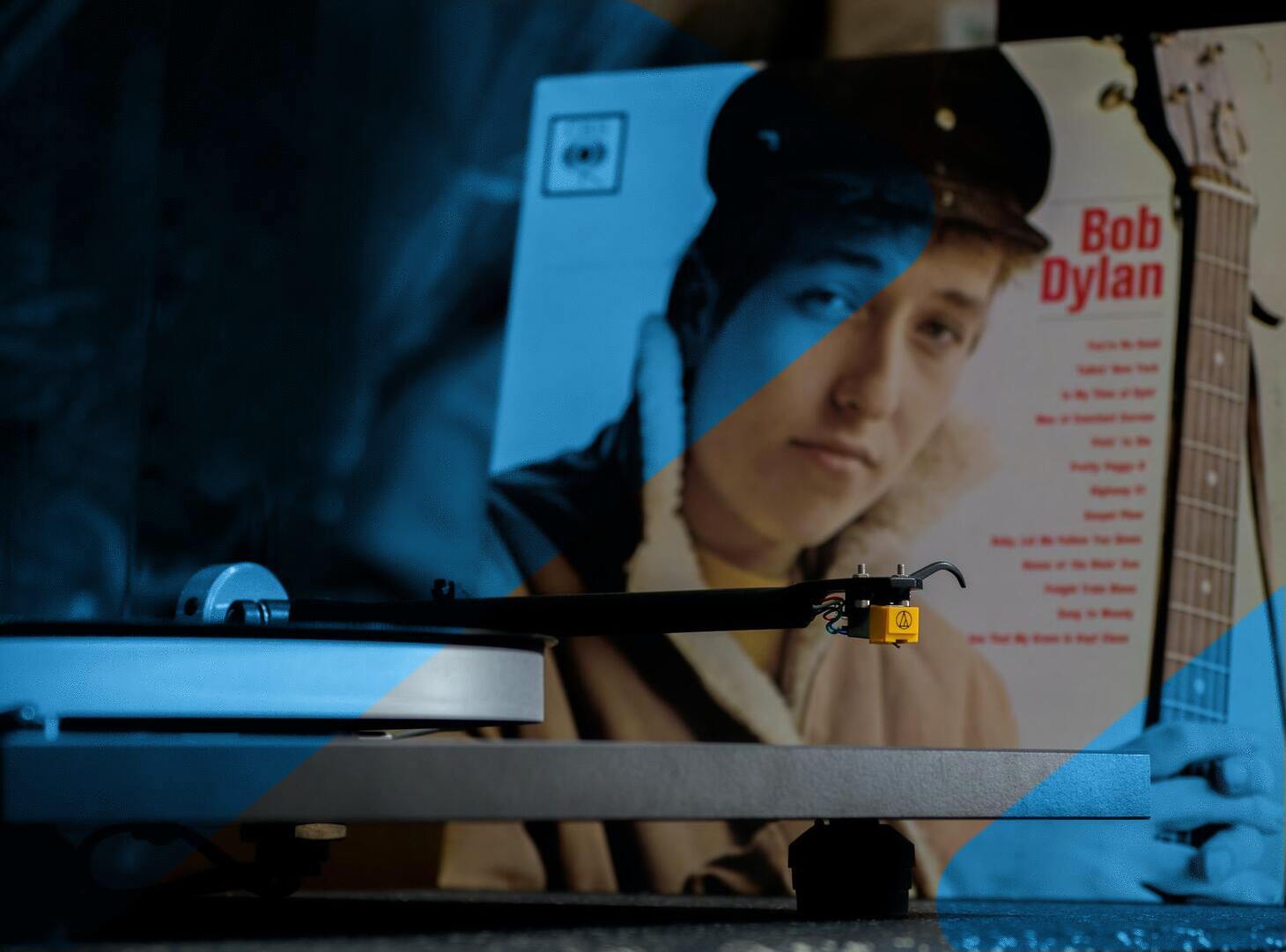 Streaming makes it happen
After more than a decade of dipping CD sales, a significant boost and renaissance of the music industry is being now marked. After the biggest low of 2013, where global music sales met a mere $14 billion, 2019 noted a continuous growth to more than $20.2 billion.
In the midst of Covid-19, Spotify continues infusing a more quantifiable and calculable model in the music market. It has been disclosed that its monthly users have increased by 29% as its quarterly revenues hit €1.9 billion. In fact, in the start of 2021, more than 450 million paid subscribers will be registered to online music streaming services as Spotify, Amazon, Apple etc. This intense streaming strike is turning pretty valuable for music right holders of older hits. According to The Guardian, for instance, "since 2013, annual revenues made by plays of Bon Jovi's 34-year-old hit "Livin' on a Prayer" have increased by 153%."
The past year, 56% of all recorded music revenue was originating from streaming services, with a total of 20% increase from 2018. If the numbers follow the same pattern and the trend continues in the years to come, big catalogue sales like Bob Dylan's along with the sale of portions of future royalty streams, may become a quite standardized norm, as investors and publishers contest to set up and fortify their libraries.
The Times They Are A-Changin: Music royalties as a big business
Dylan is definitely not the first artist whose catalogue changed ownership this year. Stevie Nicks' recent deal of more than $100 million, signed off the selling of 80% stake of the Fleetwood Mac singer and solo artist publishing catalogue to Primary Wave Music, an independent publisher and talent management company. We're also sure you have read about Scooter Braun selling the rights to Taylor Swift's first six albums to a private equity firm for an estimated $300-million-deal back in November. If we even take you a bit back in time, in 1985 Michael Jackson purchased for $47.5 million ATV Music – whose 4,000-song catalogue included hundreds of Lennon-McCartney tracks among some "Hey Jude" and "Let it Be", alongside Elvis Presley and the Rolling Stones.
Blondie, rock band the Killers, Rick James, Barry Manilow, DJ Calvin Harris and Chrissie Hynde have all lately sold their publishing rights. Cashing in on catalogues is indeed a growing business. Warner Music, the world's 3rd largest music company sold during the summer $1.9 billion in shares, reaching an impressive market value of more than $12 billion. In 2011, when the music business was passing its most suffering period, its owner, Len Blavatnik, had paid only $3.3 billion for the company.
The Merck Mercuriadis-led rights house Hipgnosis Songs Fund has spent £1.2 billion buying 117 catalogues within its 3 years of birth. Mercuriadis, has described investing in music royalties as "a better bet than gold or oil, as their evergreen nature makes for uninterrupted returns even when wider economic markets are struggling."
These aforementioned deals are a sign and robust indicator of how the music business has been reshaped due to these latest changes in revenue streams.
There is indeed a clear reasoning behind this boom of big purchases: music royalties have become investment opportunities holding the best card in the game, of remaining steady despite unpredictable fluctuations in the traditional stock market.
In a market where most of the biggest tech stocks, for instance, flow most of the time in the same direction, music royalties do not follow the same co-dependence. On the contrary, music is an alternative and diversified asset class, proving to lead to pure passive income. Let's not forget that Goldman Sachs' predictions project music revenues to more than double in only 10 years from now, to an expected $142 billion. Just to mention, a catalogue now is typically valued at 10-20x annual royalties compared to 8-13x just a few years ago, and while we're in the game, we can't wait to hear the tunes of this very promising future.